This station, spacious but muted at the platform and kiosk level, would be rather uninteresting on the whole were it not for its enormous spatial sculpture.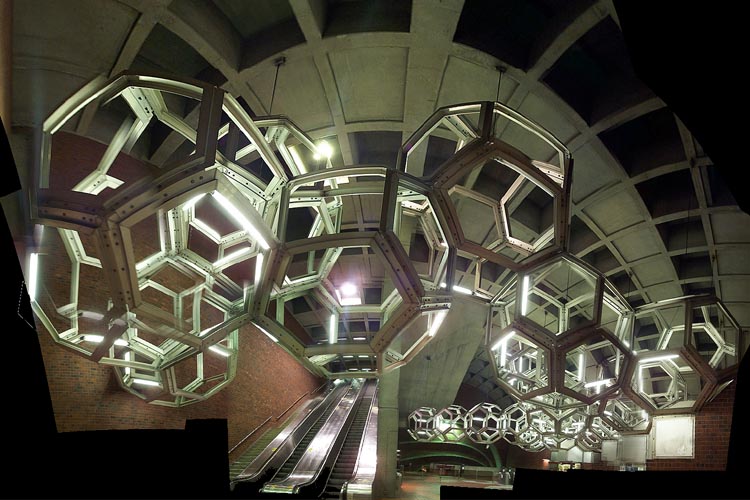 This magnificent structure, entitled Système, fills the whole volume over the mezzanine, hanging from the vaulted ceiling and spreading out horizontally in all directions. Its pattern is repeated in the designs of the tiled floor.

The array, composed of truncated octahedrons to be precise, serves to illuminate the whole area with the fluorescent tubes are fixed to its beams. It is partially supported by the roofs of the ticket booth and concession.

The sculpture, by Pierre Granche, merits a visit all by itself.