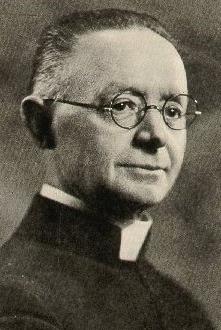 Rue Lionel-Groulx. Father Lionel Groulx (1878-1967), a native of Vaudreuil, was an influential Quebec historian. He studied in theology at the Grand Séminaire de Montréal and was ordained in 1903. He taught at Valleyfield seminary from 1903 to 1915 and was named honorary canon in 1943. Fr. Groulx was also the founding president of the Franco-American History Institute in 1946 and director of the Révue d'histoire de l'Amérique française (1947-1967). Rue Albert, which was to give its name to the station, had its name changed to Rue Lionel-Groulx before the station was opened, to allow the station's name to be changed to commemorate Fr. Groulx after his death.

Name during planning phase: Albert.

Owing to controversies regarding Fr. Groulx's political views, including accusations of revisionist historiography and anti-Semitism, a number of alternative names for this station have been proposed, including Yitzhak-Rabin, Oscar-Peterson, and Gabrielle-Roy.

Additionally, while the station was still being planned, the name Sainte-Cunégonde was suggested, for the surrounding neighbourhood (named for St. Cunegund, the wife of St. Henry), but not retained.