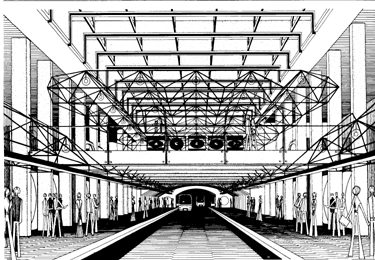 Architectural rendering, showing lighting structure

This station was originally supposed to contain a suspended metal framework containing light fixtures. Though the idea was dropped, it was later adapted for Côte-des-Neiges station.

Also, the original plans called for the southern entrance to be separate from the broad light shaft, rather than integrated with it as it is now.