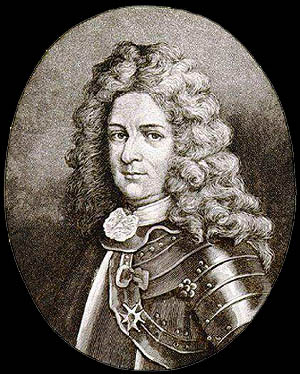 Rue D'Iberville. Pierre Le Moyne d'Iberville (1661-1706), born at Ville-Marie (Montreal), carried out a long and fruitful career as soldier, ship's captain, and explorer.

With various of his eleven brothers, he made expeditions in James Bay, Acadia, Newfoundland, and the southern English colonies. He came upon the mouth of the Mississippi in 1699; he founded and became governor of Louisiana in 1702.

A renowned military man (called the Canadian El Cid), he took the French Hudson Bay settlements back from the English in 1694, and Guadeloupe in 1706. He became the first Canadian-born person to be made a knight of the Order of Saint Louis. He died in Havana.